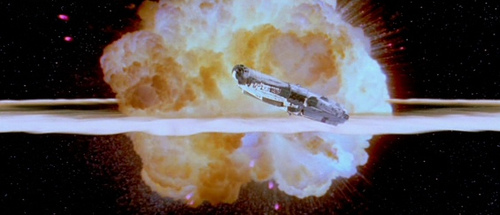 Some Great Weekend Reading for Ya…
If you are a longtime LMVM reader, you doubtless know that I stress the importance of nutrition first and foremost when it comes to men's common goals of fat loss and muscle building. And unlike the U.S. Government, I believe that an optimal human diet consists of massive quantities of both meat and veg, while grains, dairy, and legumes should be consumed judiciously (if at all).
Although this isn't a "Paleo blog" or a "low carb blog" in the strictest sense – my main goal is to help young, busy men build strong, attractive, and healthy bodies quickly and efficiently – you can certainly see where my sympathies lie. You get the highest leverage on your health, fitness, and wellness by including meat in your diet.
The Myth of the Plant-Based Diet
"Eat food. Not too much. Mostly plants."
-Michael Pollan
Having a lifelong interest in all things health-related, I naturally stumbled into vegetarianism when I was younger. While I was only a STRICT vegetarian for less than a year, I leaned that way for a long, long time, eating very little meat for years.
After all, everyone KNOWS that meat causes cancer, heart disease, (insert your favorite Disease of Civilization here)… right?
I'd heard all the rationalizations of why vegetarianism is the natural human diet (the structure of our teeth, the length of our intestines, etc.) and was researching this further when I landed on the Beyond Vegetarianism site one day. Changed the way I see things forever.
Humans have never thrived on an all-plant diet. There's always been at least SOME meat thrown into the mix. Our grunting, spear-toting forebears certainly ate plenty. And the healthy hunter-gatherer societies of today include nary a veg*n.
But still the myth persists: MEAT KILLS.
T. Colin Campbell and the China Study
A scientific justification for the superiority of plant-based diets relative to animal-based ones has been the holy grail of veg*ns forever. What started out as a personal choice based on ethical rather than health priorities has shifted over the years to be the overruling dogma.
Perhaps it started with Ancel Keys, who infamously cooked up data in The Seven Countries Study to justify the importance of low-fat diets, leading to The World's Biggest Fad Diet, which still persists to this day, decades later.
Or maybe it was modern day gurus such as Dr. Dean Ornish and Dr. Andrew Weil, who sold millions of copies of their veg-leaning diet books. (Although the latter seems to be coming to his senses.)
But in an ocean of half-assed studies and inconclusive data stood one monumental achievement: The China Study.
The China Study is longtime veg*n Dr. T. Colin Campbell's exhaustive and authoritative work detailing his findings studying the impact of animal protein and cholesterol on disease and mortality. Upon its release, it was heralded as The Definitive Proof That Meat Kills.
It has been critiqued many times by people skeptical of his interpretations (see Dr. Loren Cordain's and Chris Masterjohn's takes), but these people have largely been drowned out by the status quo who still believe it is indisputable that whole grains are a vastly superior food choice than a juicy steak.
That all just changed.
The China Study Debunked
As some of you have already heard, Denise Minger of Raw Food SOS has been poring over the raw data of The China Study and noticed something rotten in the state of Denmark. Namely, T. Colin Campbell's conclusions do not logically follow from the data recorded.
I will steal NONE of Denise's thunder and instead urge you to head on over to her site and give it a read yourself. Despite the glut of statistics and graphs, it is truly an engaging read. (Testament to Denise's writing skillz, which I am justifiably jealous of.)
Here's the link: China Study: Fact or Fallacy?
The Confirmation Bias Strikes Again
So now that The Death Star that is The China Study has been toppled, what are we to do with the ruins?
I'll save the vitriol for others. Dr. Campbell was merely doing what we all do, albeit on an epic scale: seeing only what he wanted to see despite all evidence to the contrary. The confirmation bias is a well-established cognitive "blind spot" inherent to humans that makes it possible to make sense out of a messy, chaotic world. But at the expense of comprehending phenomena that threaten our egos.
The confirmation bias is the reason that it will be a long time until people finally realize that calories in minus calories out is NOT the primary cause of fat accumulation. Or that isolation exercises and body part splits are a waste of time when it comes to building muscle. But these "hacks" are still there for all the busy guys who want to take advantage of them.
If you are a vegetarian for personal / spiritual / ethical reasons, I support your choice. What I can't get behind is the idea that this is the healthiest choice. I sincerely hope that this is just one more nail in the coffin of the low fat / low cholesterol / low meat / low calorie behemoth and a sign that people are more interested in basing their dietary decisions on what humans have thrived on for many generations rather than half-baked studies stigmatizing certain macronutrients and food groups.
That would be swell.