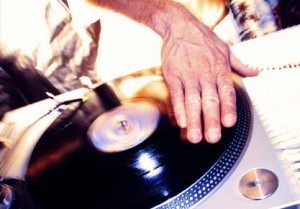 As anyone who's ever strapped an iPod onto their arm for a jog can tell you, music is a performance-enhancing drug (albeit a legal one).
Not only does it serve as a background to make your workout more enjoyable, it can actually boost your performance if you are listening to the right music!
The Science Behind the Best Workout Music
In a study recently published, scientists found that the music you listen to when you are exercising effects your physical performance to a surprising degree.
In short, moderate-intensity workouts are more successful when you listen to faster music. That moldy-oldies station playing at the gym is probably robbing you of an effective workout!
Here's 9 "go-to" albums you should have to listen to you when you are trying to break a sweat, from heavy metal to hip hop. The emphasis is on upbeat, uptempo, and energetic music. Nothing lovey-dovey or soft here!
Guns 'N' Roses – Appetite for Destruction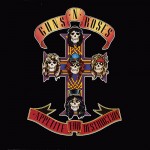 "You know where you are? You're in the jungle, baby!"
All killer, no filler hard rock is the name of the game here. What more can I say? If you've heard the opening to "Welcome to the Jungle," you know that all hell's about to break loose, and boy does it ever for the rest this album.
With driving tempos and insane guitar solos, this one will get your blood pumping every time.
You might also like:
Led Zeppelin – Led Zeppelin II
AC/DC – Back in Black
Van Halen – Van Halen
James Brown – In the Jungle Groove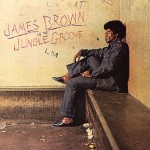 James Brown is one of the greatest musicians of all time, and his influence goes much further than simply "I Feel Good" and "Papa's Got a Brand New Bag."
For one thing, he practically invented funk music and made some of the best recordings of this genre, many of which are compiled in this collection.
Funk emphasizes the groove, bringing the rhythm of the drums and bass to the forefront, resulting in some upbeat music that really helps you push harder through your workouts (if you can resist the urge to start dancing in the gym, that is!)
You might also like:
Parliament – Mothership Connection
Funkadelic – One Nation Under a Groove
Prince – 1999
Metallica – Kill 'Em All, Ride the Lightning, Master of Puppets, …And Justice for All
Admit it, you're just a little bit of a metalhead.
Taking everything from hard rock and amping it up, with faster tempos, wailing guitars, and complex arrangements, I don't think I know a single guy who doesn't enjoy throwing on headbanging music, especially when lifting weights.
Metallica's first four albums really epitomize everything about metal that kicks ass. They went a little soft after this, but you'll always have this music to give you an extra boost when you need it.
You may also like:
Slayer – Reign in Blood
Megadeth – Rust in Peace
Anthrax – Among the Living
Snoop Dogg – Doggystyle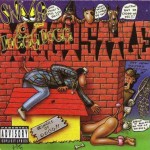 With rhythmic breakbeats and aggressive rapping, hip hop is a natural genre to help amp up your performance when you work out.
Although the music is more laid-back than hard rock, punk, and heavy metal, the greater emphasis on the beat results in more propulsive music.
Dr. Dre pioneered G-Funk in the early 90's, which blended hip hop with funk, making a great type of music even better. Let's see if you can sit still when "What's My Name?" comes on.
You might also like:
Dr. Dre – The Chronic
Wu-Tang Clan – Enter the Wu-Tang (36 Chambers)
Notorious B.I.G. – Ready to Die
The Stooges – Raw Power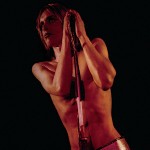 On the opposite end of the Hard Rock spectrum from heavy metal, you have punk music, which emphasizes, well, raw power over musicality.
The title to this album is appropriate, as they are the two words that best describe the songs, which are all loud and chaotic.
Every punk band is indebted to this album recorded by Iggy Pop and the gang. It has the perfect combination of intensity and passion that make this a perfect listen for the gym.
You might also like:
The Clash – London Calling
Rancid – …And Out Come the Wolves
NOFX – Punk in Drublic
Daft Punk – Alive 2007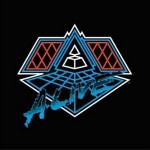 Electronic music with strong beats and building crescendos. Just the thing you need to give you an extra boost.
In 2007, Daft Punk put together a wildly successful tour that included the two members dressed up as robots DJ'ing from an enormous pyramid that produced a dramatic light show.
As great as all their other albums are, this one really blends seamlessly from track to track and feels like you are there experiencing this really energetic show.
You might also like:
Gorillaz – Gorillaz
The Chemical Brothers – Dig Your Own Hole
M83 – Dead Cities, Red Seas, & Lost Ghosts
Now's Your Turn…
I'm going to be posting soon on The Ultimate Workout playlist and need your help! What do you think is the best workout music? What songs, bands, and albums really help amp you up when you are working out? What did I leave off this list that really gets you pumped?