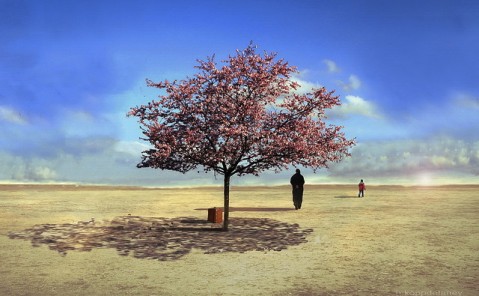 "All things change, nothing is extinguished. There is nothing in the whole world which is permanent. Everything flows onward; all things are brought into being with a changing nature; the ages themselves glide by in constant movement."
-Ovid, The Metamorphoses
I've got good news and bad news.
The bad news is this will be the final post on LMVM."
After more than 2 years and 121 posts, I'm calling it a day.
But fear not…
A new, improved, and all-around more badass version of this site will continue as The Guy Can Cook!"
Why The Change?
To be honest, I've always hated the name Lean, Mean, Virile Machine.
Yes, it rhymes. It's kinda catchy. But it's a beast. And I've never really made my peace with that.
Unfortunately, just about every good domain name has been snatched up at this point, and those of us looking for something catchy and memorable are stuck with either paying big bucks for someone looking to flip a domain or simply keep searching for the few nuggets that are left.
When I saw that www.theguycancook.com was still available, I knew I had found my new blog.
Even though this is a men's health site, I've always stressed the importance of eating real food and learning how to prepare food for yourself much more than most other fitness sites out there.
And here's the biggie…
There is no big, comprehensive site for guys looking to break out of the mold and learn how to cook in order to improve their health and fitness.
…at least there is none that I could find. Which means there probably isn't one big enough to meet the needs of the guys out there who are interested in learning this stuff.
So What's Going to Change?
In these first few months, I'll be doing a lot of cooking 101 stuff:
How to stock your kitchen
How to wield a knife
How to make a few go-to meals
Again, my aim here is to create the most effective resource for guys looking to learn how to start preparing healthy meals, so any and all feedback on what you'd like to see will be taken very seriously!
But this won't be your typical foodie blog.
Look, I like food porn just as much as the next person, but most cooking websites fail in one big way: teaching normal people with busy lives how to learn the skill set of cooking healthy food without letting it take over their lives.
That ends now.
I've already got some good resources on overcoming the emotional and mental blocks that keep people out of the kitchen:
But I'll be going even more in-depth on how to navigate the hero's quest from novice to expert in the kitchen.
But cooking won't be the only focus here.
Food, nutrition, and cooking have always been the big focus here, but I like to dedicate space to other things as well:
Exercise
Rest and Relaxation
Debunking Health and Fitness Myths
Getting the Most Out of Life
Manly Role Models
These things aren't going anywhere.
Although I see cooking and eating real food to be the foundation of maxing out your physical health, the best reason to do this is not to become a bodybuilder or athlete, but to help you live the life you want to live a little more each day.
Since I see this shift from LMVM to TGCC as more of an evolutionary step, I've decided to bring along the old site to the new. So all my old posts will be up there, and all links to the LMVM site will automatically redirect to the same content on TGCC.
The new site is up now, but there isn't anything to see yet. As soon as the site is migrated, I'll resume writing. (And please ignore the generic design at first!)
What Can You Do?
If you haven't done so already, make sure to subscribe to this blog.
If you are a subscriber, my email address will change, but everything else will be seamless.
You'll still receive my epic Kitchen Hacking 101 series.
You'll still get updates whenever I publish a new article on the site.
You'll still be in on special "insider's only" giveaways.
You'll still get all this for freeeeeeee!
Things might get a little wonky as the site migrates over the next week or so, but once we're up and running I'll get back on the horse and start publishing weekly articles again.
Thank you for your continued readership and I look forward to seeing you again at The Guy Can Cook!